NZ Rock Lobster Industry Council
Statement of intent
To ensure that all legitimate extractive users have fair and equitable access to rock lobster fisheries and fishing grounds;
To manage and control commercial harvests within the constraints of the Total Allowable Commercial Catch (TACC) and the provisions of Fisheries legislation;
To maximise the economic and social benefits able to be derived by the industry from the available harvesting opportunities;
To respect and protect the rights of individuals whilst acknowledging individual and collective responsibilities and obligations.
Our role
The NZ Rock Lobster Industry Council Ltd (NZ RLIC) operates as the central service agency for the commercial lobster fishing industry. It is our role to liaise with government, media, environmental groups and other marine stakeholders on behalf of our constituents and in their best interests and that of the fishery.
Our mission
The rock lobster industry has consistently supported and advocated for the New Zealand fisheries management regime (the Quota Management System). This regime is based on output controls, the security and incentives created by rights, and legislative principles that manage the interaction of fishing with the environment.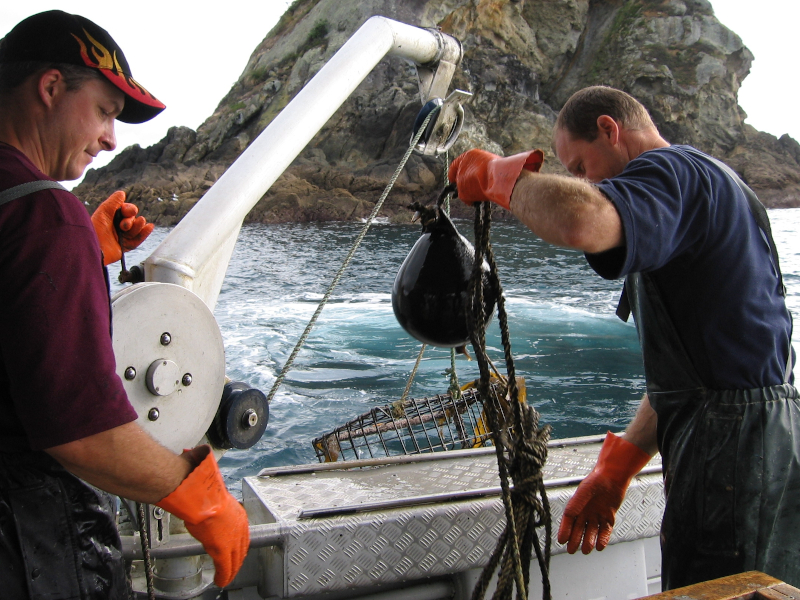 This framework is designed to ensure sustainability through controls on extractive use and allows resolution of issues and integration of competing interests, including changing societal expectations in relation to the marine environment and the inclusion of non-commercial fisheries, to be resolved. There is work needed to complete the application of this framework to all sectors and realise its potential.
Working within the QMS framework, the NZ RLIC will continue building and informing a cohesive and sustainable industry operating to deliver responsible environmental performance, making a substantial economic contribution – regionally and nationally, and delivering social and cultural value to all users through the healthy status of rock lobster fisheries.
Our vision
To be a united, prosperous and ecologically sustainable rock lobster industry valued and respected by Government and by the wider New Zealand community.
To be an industry which delivers a beyond premium seafood product to discerning domestic and international consumers.
To be an industry well equipped to increasingly take on a greater role in fisheries research and management and be acknowledged as a leader in sustainable and innovative management of rock lobster fisheries.